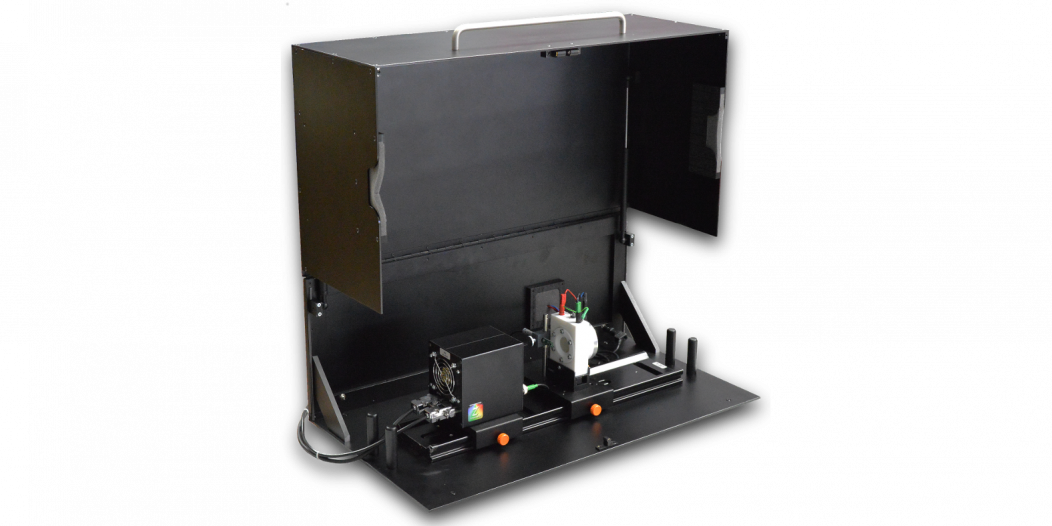 The Light Exclusion Box (LEB) is an ideal supplement for all CIMPS systems and extensions. It excludes ambient light ensuring reproducible measurements. With light-tight cable bushings on the left, right and back, it is specially tailored to the Zahner CIMPS system. The optical bench is reliably held in position by guides.

The LEB is made of aluminium, equipped with a grounding socket it also serves as a Faraday's cage.

Gas pressure dampers reliably hold the lid open when changing the sample.
Outer dimensions: 60 x 33 x 23 cm3 (without handle)
Material: Aluminium, black anodized
Grounding connector: 4 mm banana socket